CASA LOPEZ FIRST FRENCH DISTRIBUTOR OF CAROLINA IRVING TEXTILES
It is in rue du Mail, in the heart of the fabric supplier district, that the third Parisian boutique CASA LOPEZ opened almost a year ago.
With the core business being rugs, and accessories for the home as a corollary, Casa Lopez, though not itself a fabric supplier chose the opportunity of such an address to become the first French distributor of CAROLINA IRVING TEXTILES, a beautiful cosmopolitan supplier of colourful and elegant upholstery.
The evidence of a meeting to create places of life where you can breathe freely and relax..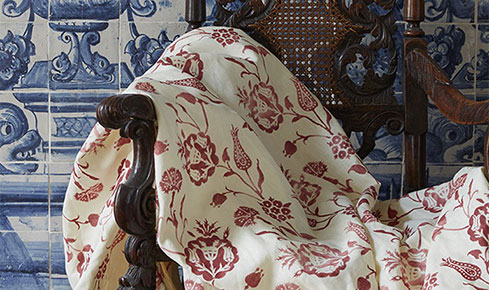 CASA LOPEZ and CAROLINA IRVING TEXTILES are both dedicated to an art of living in the home where a taste for harmonious blends - colours, materials, times - coexists with an innate sense of elegance and conviviality.
With its French style and unique elegance, placed at the crossroads of European cultures thanks to borrowed influences, CASA LOPEZ offers a delicate world with collections of rugs and accessories for the home that are regularly enriched by new pieces.
Created in a traditional way, mainly in Europe, and for the most part in Mediterranean countries, CASA LOPEZ creations always have this soulful extra touch, a mix of chic and charm, which distinguishes them from other brands.
Former artistic director of Oscar de la Renta, Carolina Irving founded her brand in 2006, finally fulfiling her dream of publishing her own collection of fabrics.
Born in the United States of Venezuelan parents, Carolina Irving studied in Paris, at the Ecole du Louvre, the cradle of her passion for ancient fabrics, from France and elsewhere.
This great traveller, inspired by world cultures, is in love with the colours she mixes in an impressionist spirit, reminiscent of Vuillard. These flax canvases printed on the frame in traditional workshops, like their pile and Chintz, are inspired by oriental motifs, without directly copying them, but are also inspired by English, Swedish, and French designs, always romantic, exquisite and colourful.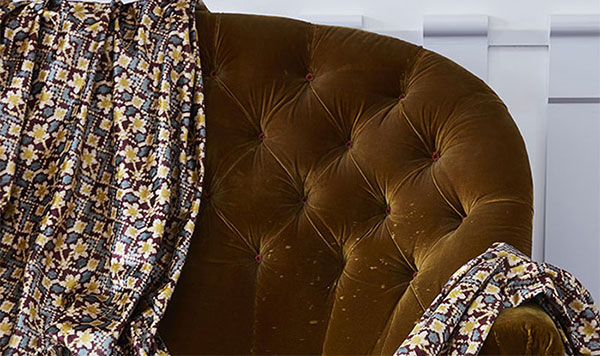 CASA LOPEZ AND CAROLINA IRVING TEXTILES, THE PERFECT MARRIAGE!
With their taste for beautiful objects and things done well, Pierre Sauvage for CASA LOPEZ and Carolina Irving for CAROLINA IRVING TEXTILES consider that their job as supplier, one of rugs, the other of fabrics, is one and the same.
Both showcase traditional craftsmanship and expertise, the demand for quality materials, always noble and natural.
Exclusively at Casa Lopez 4, rue du Mail - 75002 Paris